Slide Template
Several presentation templates are available for use, in both Powerpoint and Google Slides formats. Use these templates to easily create presentations. As with any large-format medium, the fewer words, the more effective the message. Follow the layout style shown, and create the presentation using clean, uncluttered pages.
Download a presentation template.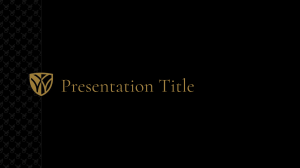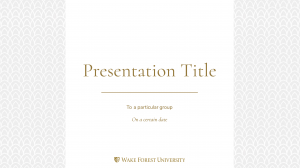 Signage
All Reynolda Campus signage requests are processed through the Department of Facilities and Campus Services.
Complete a work order for interior signage.
Television and Video
Requests for the Wake Forest logo to be used in television and video format are handled on a case-by-case basis. Email creative@nullwfubmc.edu to request a logo for tv or video.