Main Content
Photography tells the story of Wake Forest and illustrates the concepts we use to describe our environment of teaching and learning: noble of purpose, intimate, bold, resourceful, inquisitive, and accomplished.
The images that we use, and how we use them, are important to the successful communication of our story.
Creating Duotones
For two-color print jobs, photographs may be turned into duotones using black and Wake Forest Gold. For four-color jobs, this same duotone look may be created in CMYK.
Building Duotones
Creating and printing metallic duotones is more challenging than using regular PMS colors due to the inherent characteristics of metallic inks. The gold color should be used in smaller amounts as an accent to make the photo richer and warmer. Follow the curves at left so that the duotones do not print dark and muddy.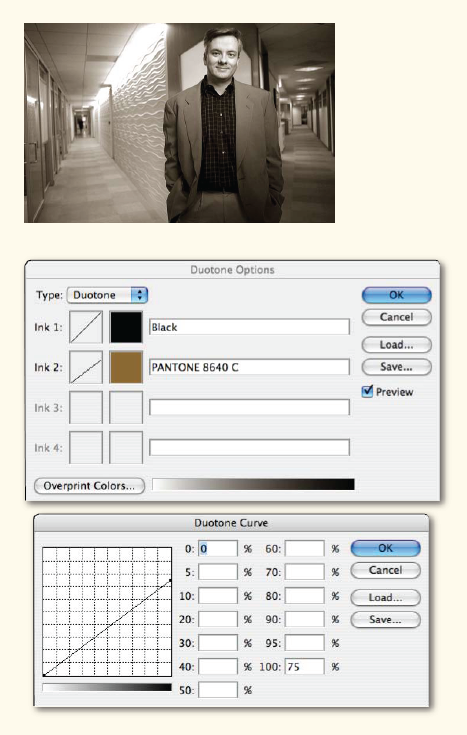 Printing Duotones
Unlike regular inks, metallic inks must be laid down before the black ink. Make sure your printer knows to print Wake Forest Gold first, and if at all possible, allow the gold to dry before printing the black ink.
Building Quadtones
Follow the guidelines and curves for building a duotone, then convert the files to CMYK.